Welcome Friends, Today I will share with you Banglalink All SMS Packages. Here is all the information needed for Banglalink SMS Pack 2021. This pack can be used by any operator. All Banglalink customers will be able to enjoy this SMS pack.
If you would like to buy this offer, you can buy it here. I have used many USSD codes on this website to activate this offer, these codes are needed by everyone. Reading all our articles will help you get all the information you need, including the USSD code.
Click: Airtel SMS Pack 2021
A few days ago, Banglalink has updated their SMS packs in December 2020. They have already released some great SMS bundle packages at a cheaper price. These new packs are provided here from their official website. Buy this bundle pack and you can use any permanent operator. In my suggestion, the Banglalink SMS Pack is very good offer for you.
Banglalink SMS Pack 2021 (Any Local Operator) :
We have created a list of new SMS packs from Banglalink. Hope you get these SMS offers for everyone. Here is the Banglalink bundle SMS package offered at cheap price. You must read this article seriously to take these offers. Then you can pick up fast. The list is as follows –
SMS Bundle Check, Please Dial – *1100*9#
| | | | |
| --- | --- | --- | --- |
| Total SMS Pack | SMS Price | Active Code | Validity |
| 30 | Tk. 3 | *166*330# | 3 days |
| 70 | Tk. 7 | *1666*770# | 7 days |
| 100 | Tk. 3.99 | *222*8# | 1 day |
| 200 | Tk. 15 | *166*15# | 15 days |
| 500 | Tk. 30 | *166*305# | 30 days |
I think if you contact someone via messaging you can buy from here if you need more SMS packs. This offer will benefit you.
Link:  Robi SMS Pack 
BL 30 SMS Pack:
How are you friends. Hope you are fine but I am very fine. You must understand see the title and understand what we have brought to you. Banglalink has published 30 SMS packs for only 3 Taka. It is a very good big offer in Banglalink.
With these 30 SMS you will be able to communicate quickly with friends. To activate this SMS pack by dialing the an USSD code. So, We can buy the BL 30 SMS Pack. All the necessary information is given below:
To get this offe, Press *166*330#
SMS Validity 03 Days
You can buy multiple times.
Everyone can purchase this offer.
BL 70 SMS Offer :
I'm back with another great SMS offer. Banglalink has recently released 70 SMS packs worth only 7 BDT. You will be happy to hear that this offer can be purchased by all Banglalink customers. Get this pack take the fast. Which you can safely pick up from here.
This bundle pack is price at just 07 Taka. It is low price SMS pack. This is a cheap SMS offer that everyone can purchase and everyone can use the offer. If you want to get this pack you need to activate by dialing the USSD code. See below –
To active this offer Press *166*770#
The SMS Validity is 07 days.
People (Any Local operator) used.
Check offer:  Airtel Balance Check 
200 SMS offer:
Are you looking for a great 200 SMS package in Banglalink? If so, you are now in the right place. Some time ago Banglalink has released an excellent SMS pack.
Which publishes 200 SMS for 15 days at only 15 Taka. But you can buy from here. Activate and use the great mobile SMS pack. If you would like to launch this SMS pack, dial *166*15#
To start this offer dial *166*15#
Duration is 15 days.
Many people can be used.
Banglalink 500 SMS Pack :
You will be surprised to see this SMS offer from Banglalink today. A few days ago, they released the biggest Super 500 SMS pack. I will discuss this offer in detail. You can buy this pack for only 30 Taka. The period is 30 days. There are also more Amazing Internet Offers. This offer applies to all prepaid customers. Enjoy this offer –
To start this offer dial *166*305#.
SMS duration is 30 days.
Check Now - Airtel Internet offer 2021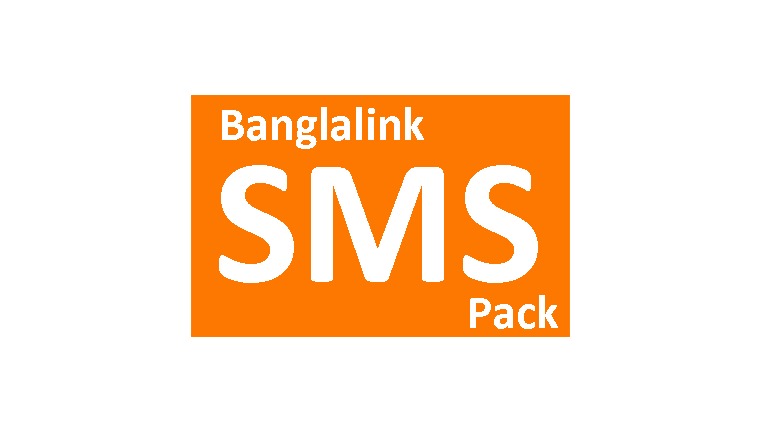 Banglalink is the most powerful among the Mobile operators in Bangladesh. The services offered to them are extremely quick. A network of BL is provided in all places of Bangladesh.
Currently, 4.5G has been introduced, but they have tested 5.5G in the military. However, The 5.5G network will be launched soon. Most powerful network company is Banglalink.
Terms & Condition:
To check your SMS balance dial *124*17#.
BL SMS can use any local operator
You can buy the offer multiple times.
Can be used anytime in 24 hours.
Data Pack can use 2G / 3G / 4G networks.
With SD, VAT & SC Included.
Source: Banglalink
How can I buy 100 SMS in Banglalink?
Hi friends, today I will share with you how you can buy Banglalink 100 SMS Pack. Are you ready for buy Banglalink 100 SMS Pack? Some day ago Banglalink has published 100 SMS pack only 3.99 Taka.
It is low pricing SMS pack and amazing offer. You can buy and enjoy this offer. You can buy this offer by dialing USSD code.
To active this pack, dial *222*8#.
The SMS pack validity is 1 day.
There are 100 SMS packs.
SMS price is only 3.99 Taka.
How can check Banglalink SMS?
Many people are searching for how to check Banglalink SMS balance. The best place is www.lol-bd2.com here you find every thing related to internet offer. Banglalink SMS pack balance check here easily and quickly just knowing ussd code.
Here are the necessary steps to check Banglalink SMS pack. Dial a USSD code and you will be able to check your sms pack balance. How to check Banglalink SMS pack, dial *124*17# or *121*100#.
Link: Teletalk Number Check
There are many people who want to see other internet offers / minute offers / SMS offers in Banglalink. All types of offers are published on this website. You can activate an offer as you like.
The price, expiration and amount of data for each are noted. I have decorated the packages on this website beautifully. You can easily pick up your data / minute / SMS pack of your choice.
If our Banglalink SMS Pack 2021 comes in handy then you will share Facebook, Twitter and other social media.
More Offer :